Semalam wa tgk 1 of my colleague mkn "mee bandung" kt cafe atas bukit @ my ofis ni. Serius mmg nmpk sgt menyelerakan. Since, semlm slps gi klinik check-up adam, wa dh lunch dlu ngn husb kt Kg Baru so juz accompany nurul je la.
Ingat mcm nk order jgk tp serius kenyang giler. So, td mmg berkobar2 la nk merasa "mee bandung" ats bukit ni..
Fyi, wa mmg x bape mkn "mee" ni...kalau meehoon or kuey teow tu. OK!! That's y la wa ni confuse sikit menu2 yg b'unsurkan mee ni like mee bandung, mee rebus, mee hailam, mee kungfu, mee udang, mee jawa...
Mee kari, mee kicap n mee goreng tu confirm la wa x confuse kan! Hehehe ;))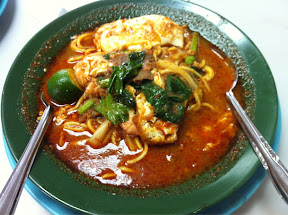 Mee bandung atas bukit... Perghhhhhh.... terbaikkk tp.... ada tp nye jgk! Disebabkn wa ni mmg p'gemar sayur2an, maka dgn itu agak spoil jgk la coz sayurnye ckit vevenor la,, kulukut tau! Tp kuah dia mmg sedapppp i tell u...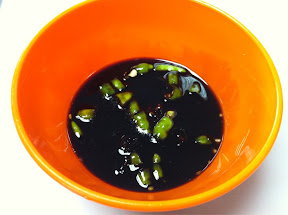 Nak2 pekena ngn cili potong+kicap ni....ermmm wallaaaa *____*
Sehinggakan
liciiiiinnnnn i tell u... Yg tgl hnye la kulit udang & taufu...wa mmg x mkn taufu ye kwn2.!
Sekian, cerita mkn2 utk hri ni.
Opppsss, b4 that nak upload jgk la gambo cinta hati beta yg sorng ini
Credit to acha coz gambo ni wa amik dr fb dia ;)
Sila abaikn gambo yg agak keterlaluan ini,,, alah bdk tecik ma, xkan itu pun lu org nk stim kowt. Agak2 la derr!!!
*peace*
- Posted using BlogPress from my iPhone